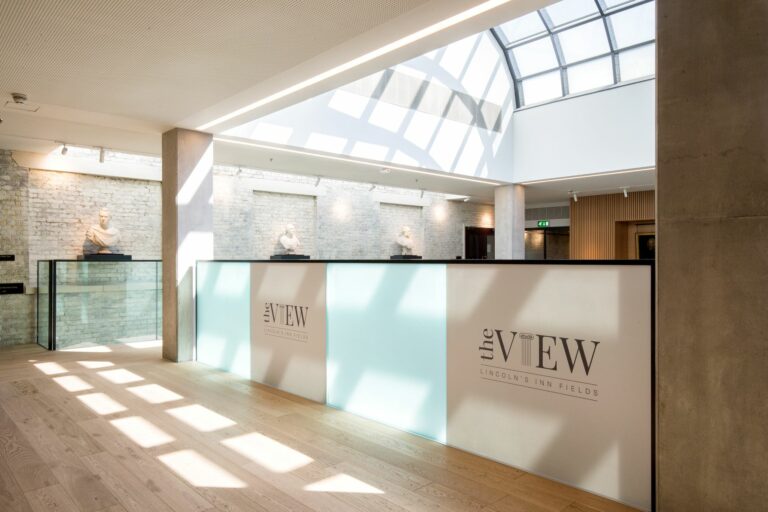 Branding at The View
Capturing the essence of your brand, and creating an event that sets it apart is core to our tailored branding options here at The View. You have chosen the wow factor venue, the pinnacle of quality food and sent all the invites out, now it's time to capture the essence of your company and curate an event that will last long in the memory.

The visitor journey at The View is punctuated with creative branding options to explore. The atrium glass windows make an impeccable first impression, while our lift lobby presents a bold opportunity to immediately spot your company's sleek branding on our panelled glass. Floor stickers are also a strategic option to make an immersive mark on guests.

Elsewhere, the busy movement of guests as they take in talks at The Conference Suite provide further branding opportunities. The speaker's lectern and the windows in our Conference Suite and Park View spaces are ideal focal points for cohesive branding possibilities that make your attendees feel part of something special.

Last but not least, you can brand our impeccably polished bar for your reception drinks. Make people talk about your company while ordering their next drink with us.