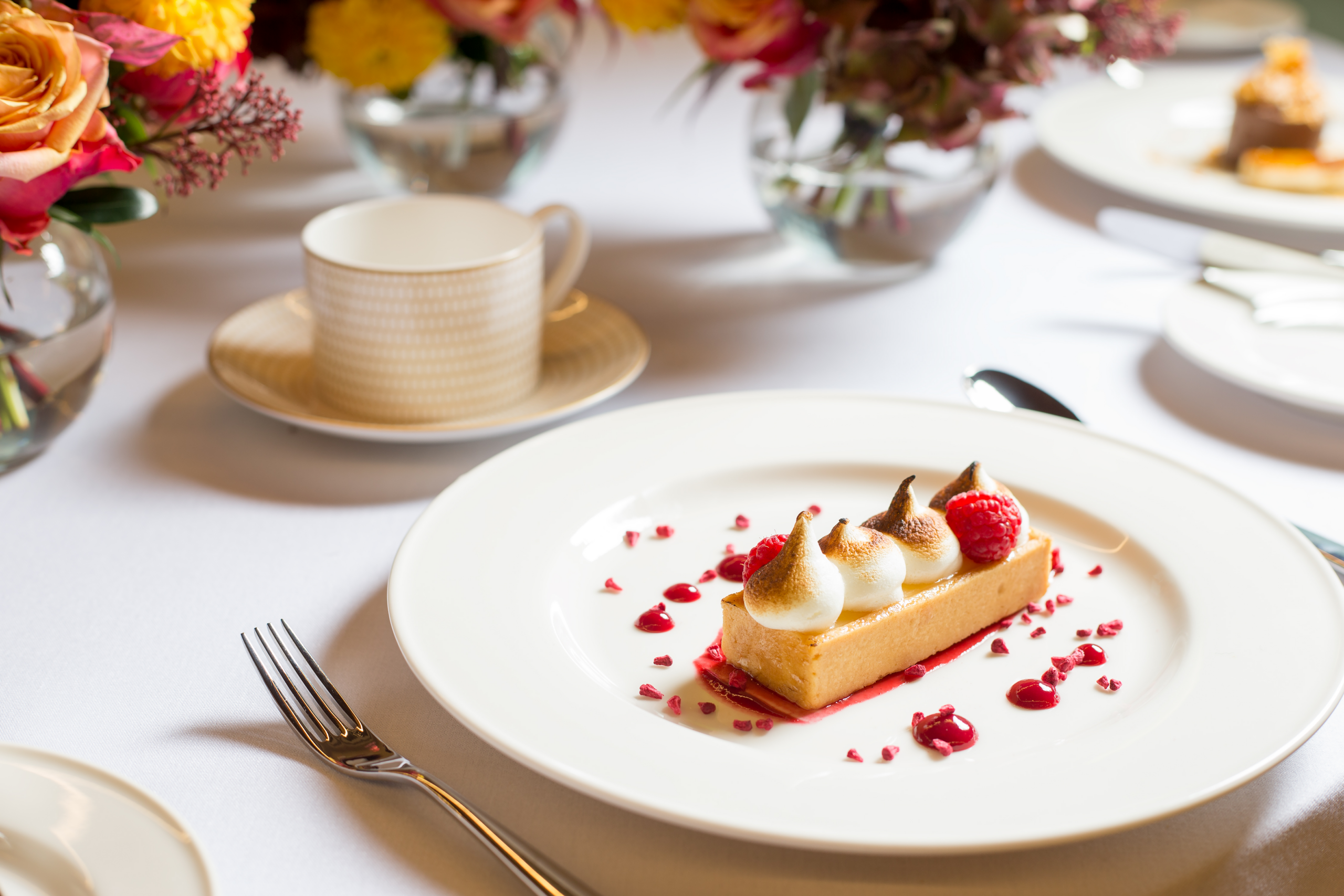 Our Food
With over 175 years catering for everyone from royalty to party planners, and events from sumptuous corporate functions to intimate weddings, Searcys, the official caterer at The View, is famed for serving delicious, honest food for any occasion. Our ethos is quality-led, seasonal, sustainable and unashamedly classic, inspired by the best of British cuisine and punctuated with a modern culinary flair. Expect beetroot macaroon and Ragstone goats' cheese canapes in spring, smoked ham hock, whipped Norbury Blue, pickled carrots in summer, and warming traditional venison, heritage carrots, mustard seed, salsify, coffee and botanical sauce for dinners in winter.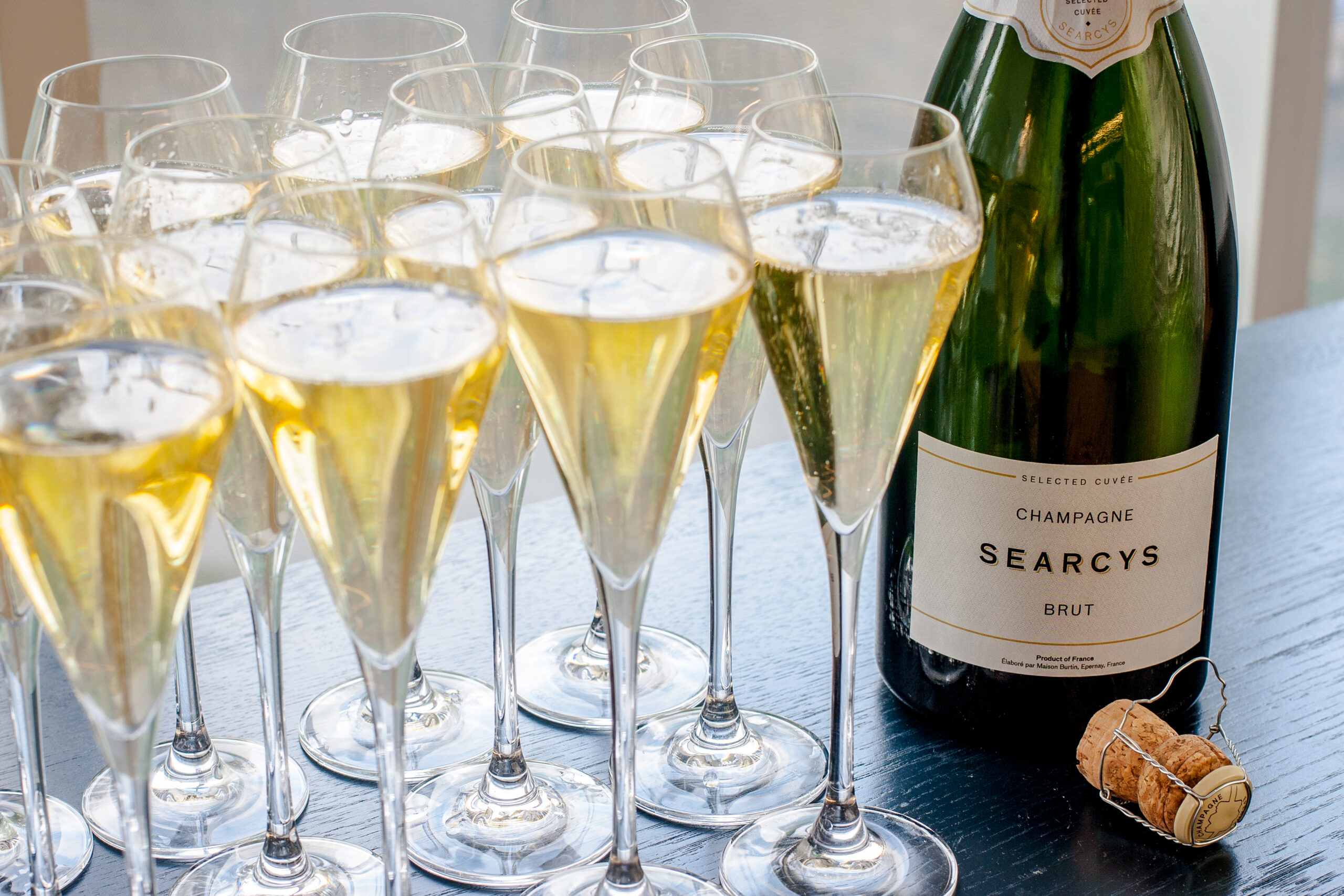 Our Drinks
The Searcys brand rests on its unrivalled expertise in crafting the finest drinks. Our Champagne virtuosity is showcased through our dedicated Champagne bars across the country, including the original 'Push for Champagne' buttons at St Pancras. We're also renowned for our private range of Searcys Selected Cuvée, and champion international and British growers at dedicated dinners and events celebrating the stunning wines and spirits produced in the UK and worldwide in recent years. We are keen supporters of these amazing partners, who demonstrate an obsessive attention to detail to match our own, and produce drink of outstanding quality.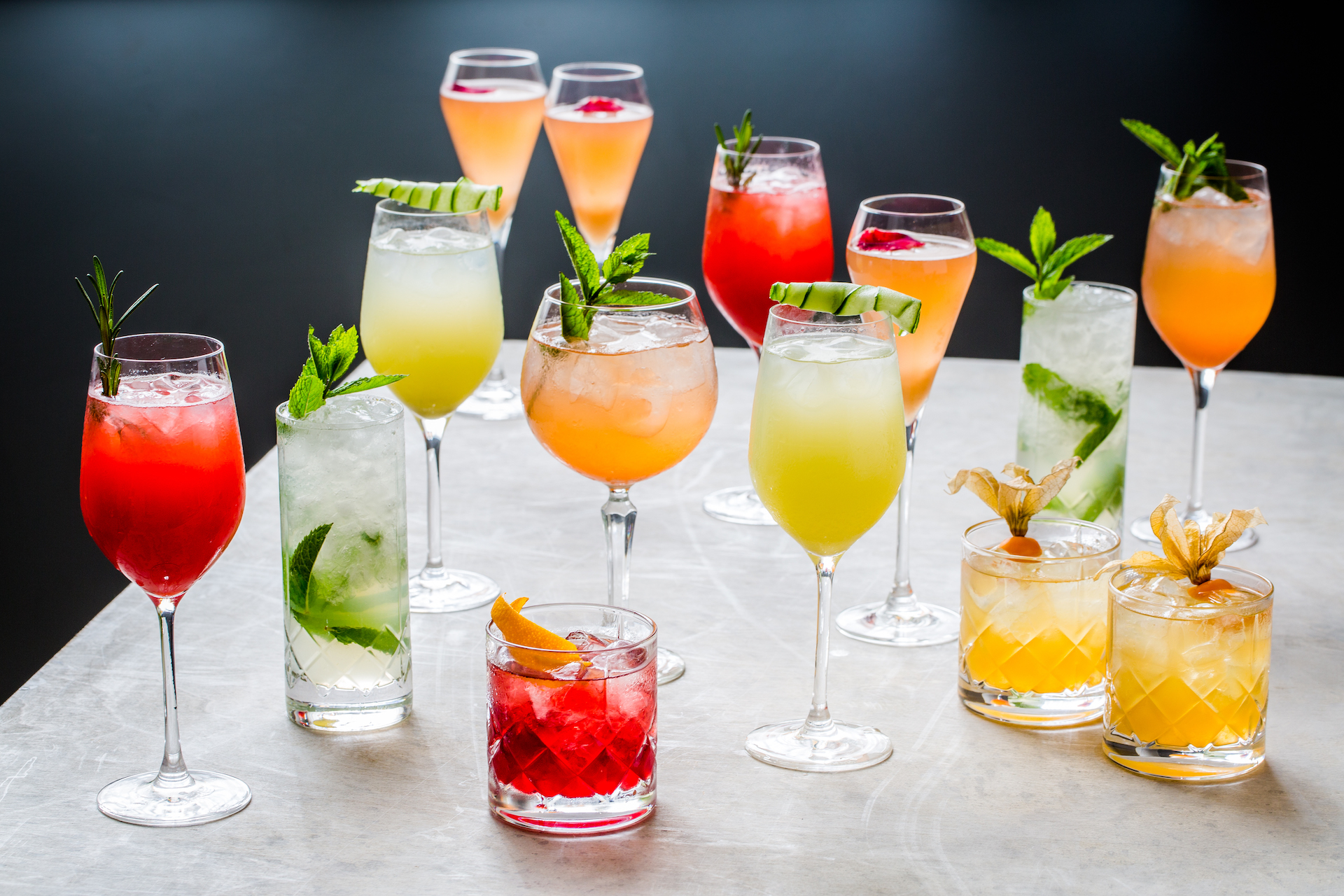 Cocktails and Mocktails
With a flair for flavour, and an obsession with detail and quality, Searcys mixologists developed a range of events cocktails to uplift small indulgent gatherings with a few friends as much as large and lavish events of up to 300. Highlights include the newly created English Mojito, and our signature Redcurrant Negroni, both inspired by seasonal produce found across the British Isles.