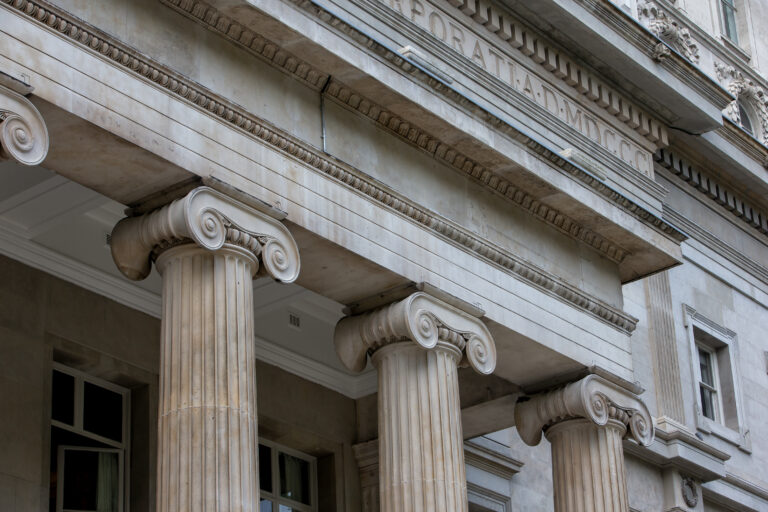 London's newest destination venue
Located just a short walk from Holborn station, The View was fully reimagined and modernised for events in 2021, with a focus on sustainability, innovation and sustainability.

Famed for its world-leading research and scientific endeavours, the venue is headquarters to The Royal College of Surgeons of England and The Faculty of Dental Surgery, and boasts a large terrace overlooking London's largest public square, Lincoln's Inn Fields.

The View is managed by the UK's longest-established events caterer and restaurateur, Searcys, serving extraordinary seasonal British food and fine wines.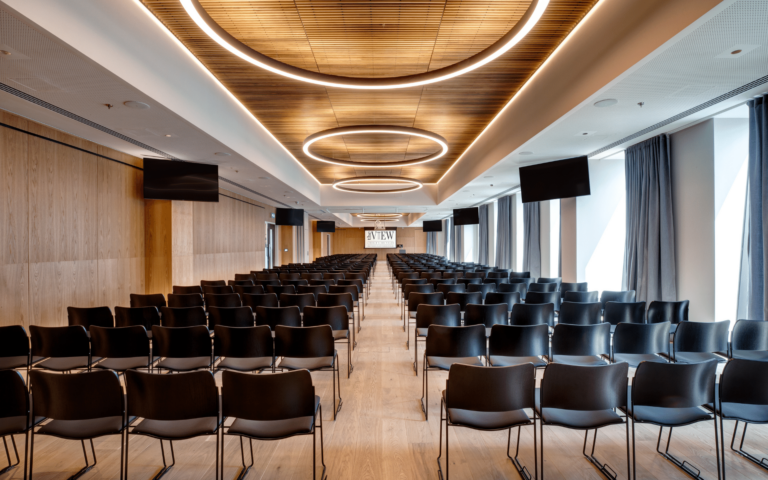 Built for conferences
Up to 300 delegates can enjoy conferences and events at The View, with an outdoor terrace providing evening ambience or daytime respite.

Meanwhile, our state-of-the-art facilities and built-in AV functionality make the spaces ideal for presentations, seminars and panel discussions.


Our Services For Your Event

Event Management

On-site AV Support

Flexible Spaces
The View: events with heritage
Holding events at The View puts you in illustrious company. The Royal College of Surgeons of England provides pioneering research for over 30,000 members, as well as examination and conference facilities for the College. Your guests' journey starts with a grand entrance through our historic porch, adorned with classical columns which leads to a spacious lobby featuring distinctive portraits of past Royal College of Surgeons alumni. Our lifts then transport invitees to our event spaces, both refurbished in 2021 with sustainability and ergonomics in mind. Located on the 6th floor, The View is noted for its transformational facilities and stunning city views, made possible thanks to our open-air terrace. Meanwhile, our 1st floor features the Lumley Library, a spacious event destination housing a collection of medical science books, noted as the finest in Europe since the 19th century. The Library is available for private hire in the evenings.
10-300 delegates
for corporate and private events
15 different menu styles
and 35 accompanying wines for your event
The Lumley Library
This fully functioning library and events space, painstakingly restored in 2021 with a beautifully polished backdrop for events.
Landmarks you can see from the top floor
The London Eye, the Shard and Inner Temple
111 solar panels
installed across the new building
The Refurbishment
Our refurbishment focuses on being high tech and environmentally sustainable, with the redesign reflecting our changing functions as a home for surgical excellence in the UK and across the world in the 21st century. New zones include a professional surgical centre (including facilities for courses and exams), the Hunterian Museum, the Lumley Library, contemporary conference and meeting rooms, event spaces, members' areas, offices and café.
100% of timber materials used on site were FSC-accredited
certified to ensure they meet the highest environmental and social standards with forestry organisations around the world
Food Made Good
Searcys is accredited with the top three-star Food Made Good accreditation from the Sustainable Restaurant Association