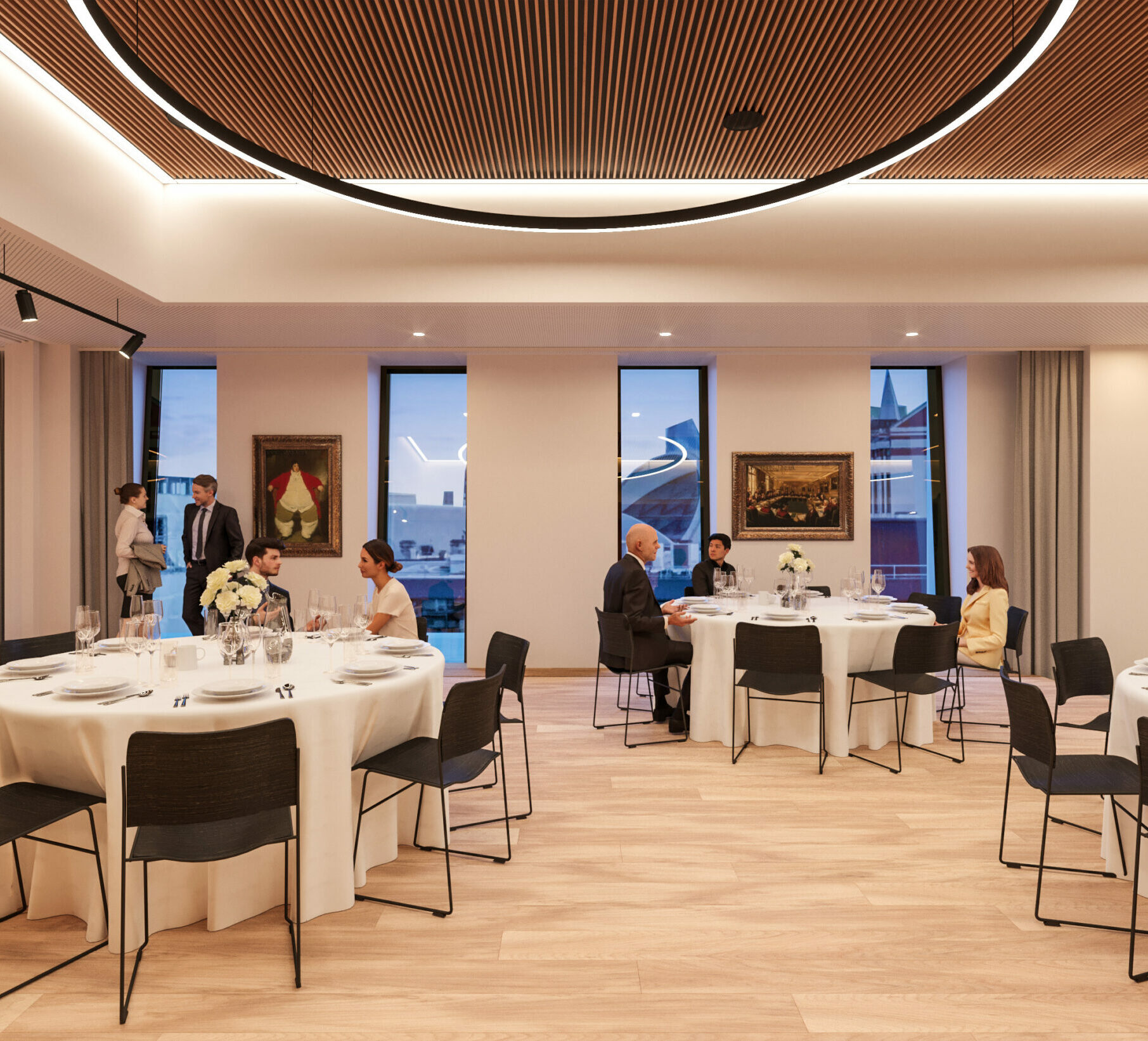 London's newest destination venue
The View is at the heart of The Royal College of Surgeons of England. Founded by the Royal Charter in 1800 it is the professional home of surgery in England and internationally.

It is a friendly and inclusive space for the College's 30,000 members to network and develop, focussing on connectivity between all specialities and all stages in surgical careers.

We are now taking enquiries for meetings, conferences, receptions, corporate and private events and parties from 1 September 2021.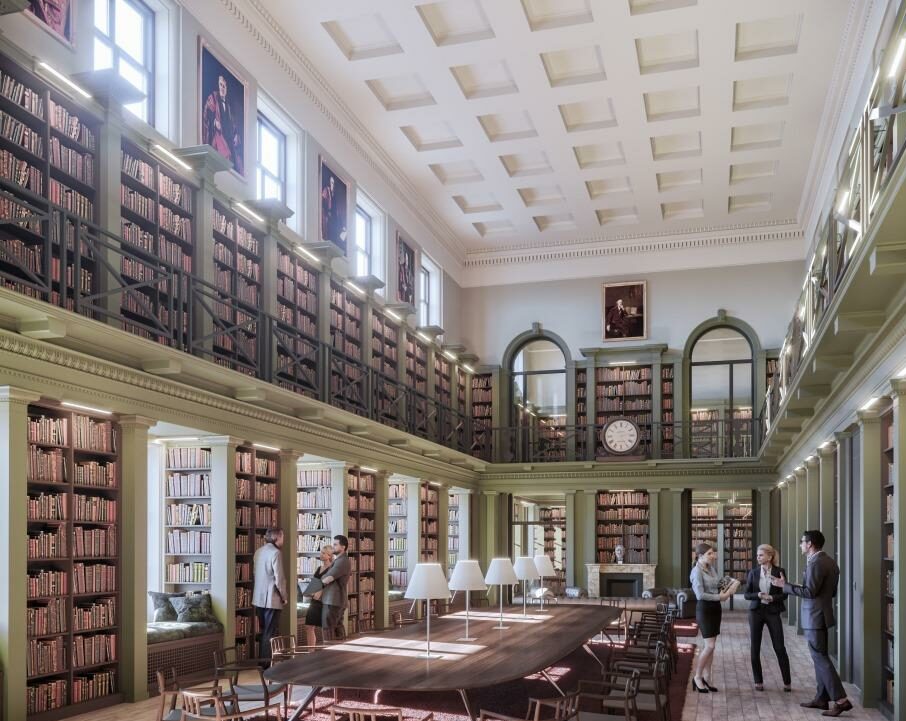 Built for conferences
The View is also open to the general public for conferences, meetings and events. It boasts spectacular views of London and has a large terrace guests can enjoy in the summer evenings.

It is the perfect spot to host a large conference or a beautiful wedding, nestled in a building steeped in history and bringing together modern facilities with a long legacy of research and scientific discovery in the heart of London.

Check our Spring-Summer menus, developed by Searcys chefs specially for The View.
The View and the Building
The View is a versatile space for conferences, events and meetings. The View boasts beautiful views over the city, a large terrace for guests to enjoy on summer evenings and transformational facilities. The View is located on the sixth floor of our central London flagship building, which has been transformed into a modern, light and flexible space for all to enjoy. Our building in Lincoln's Inn Fields provides state-of-the-art research, examination and conference facilities, while embracing the prestigious heritage of the College.
10-300 delegates
for corporate and private events
15 different menu styles
and 35 accompanying wines for your event
The Lumley Library
is a fully functioning library, as well as an events space
Landmarks you can see from the top floor
The London Eye, the Shard and Inner Temple
111 solar panels
installed across the new building
The Refurbishment
Our refurbishment focuses on being high tech and environmentally sustainable, with the redesign reflecting our changing functions as a home for surgical excellence in the UK and across the world in the 21st century. New zones include a professional surgical centre (including facilities for courses and exams), the Hunterian Museum, the Lumley Library, contemporary conference and meeting rooms, event spaces, members' areas, offices, and a new public entrance and café.
100% of timber materials used on site were FSC-accredited
certified to ensure they meet the highest environmental and social standards with forestry organisations around the world
Food Made Good
Searcys is accredited with the top three-star Food Made Good accreditation from the Sustainable Restaurant Association