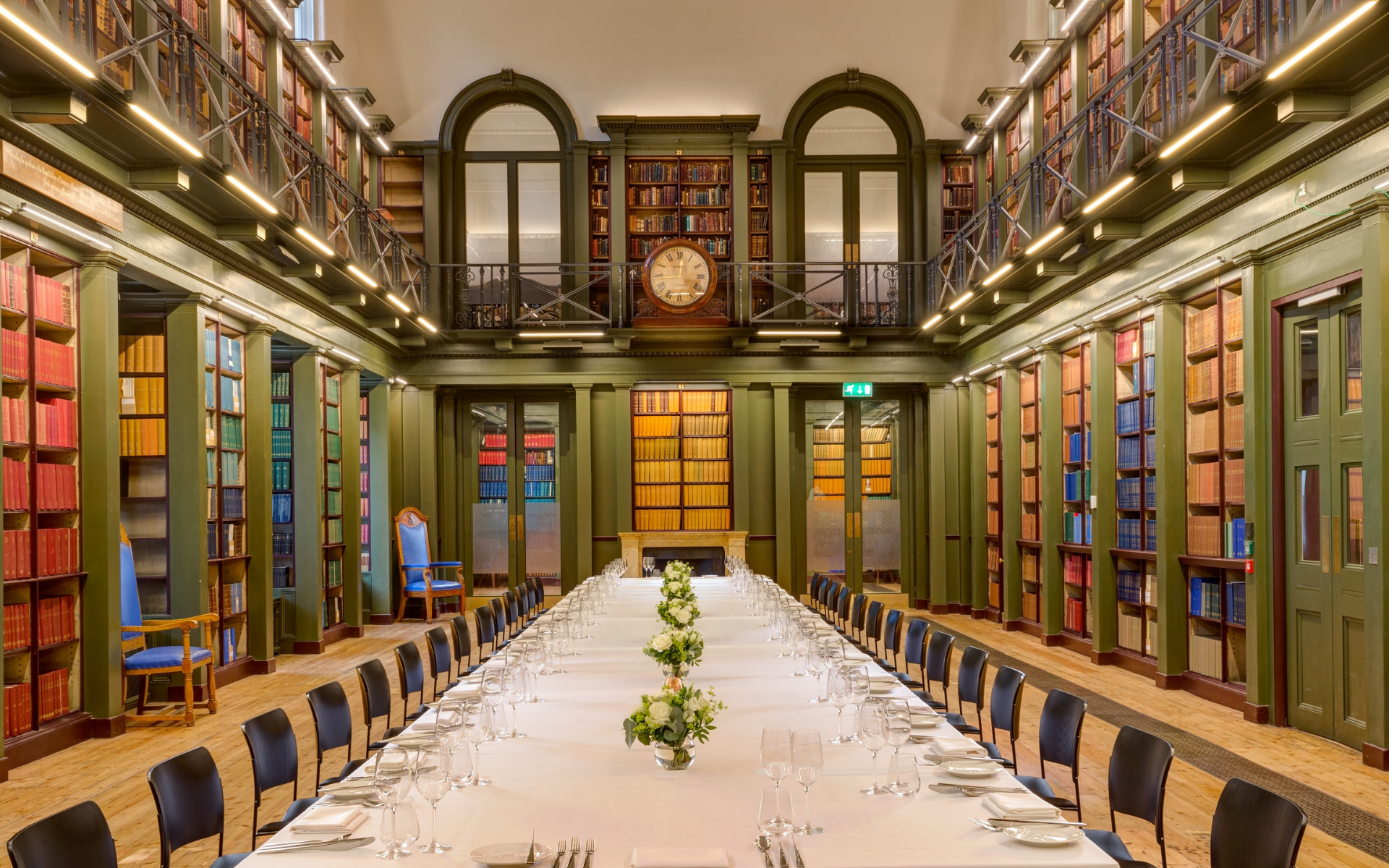 About
On the stunning top floor of The View, you'll find elegant and luxurious surroundings ideal for hosting a show-stopping award ceremony. From welcome drinks to the red carpet treatment, the venue is perfectly suited to any occasion. Meanwhile, our state-of-the-art AV allows for hybrid style awards, combining virtual and in-person attendance, future-proofing the space.
For smaller award ceremonies, our historical rooms on the first floor include the Library and Erasmus Wilson Room. The Lumley Library, as well as an evening event space, is also a fully functioning library, providing a sophisticated backdrop to your event. By the close of the 19th century, it was widely recognised that the Royal College of Surgeons possessed one of the finest medical science library collections in Europe. This space can hold up to 80 guests for a seated dinner.
Your guests' journey starts as soon as they enter, with a grand entrance through our historic porch, adorned with classical columns which leads to a spacious lobby featuring distinctive portraits of past Royal College of Surgeons alumni. Our lifts then transport invitees to our event spaces, both refurbished in 2021 with sustainability and ergonomics in mind.